Verses from "The Lord of the Rings" by J.R.R.Tolkien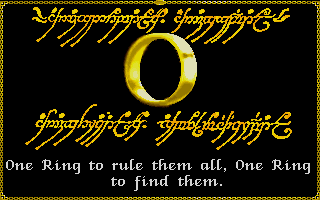 The picture above comes from the game "The Lord of The Rings" by Interplay.
Gollum's Riddle

Alive without breath; 
as cold as death;
never thirsting, ever drinking;
clad in mail, never clinking.
Drowns on dry land,
thinks an island
is a mountain;
thinks a fountain
is a puff of air.
So sleek, so fair!
What a joy to meet!
We only wish
to catch a fish,
so juicy-sweet!

---
---
Szymon Sokol <szymon@uci.agh.edu.pl> , 17.08.94, last modified 14.04.2005