Verses from "The Lord of the Rings" by J.R.R.Tolkien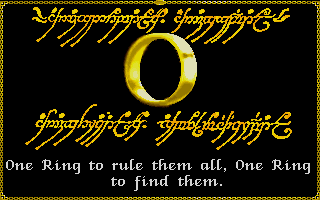 The picture above comes from the game "The Lord of The Rings" by Interplay.
Athelas

When the black breath blows
and death's shadow grows
and all lights pass,
come athelas! come athelas!
Life to the dying
In the king's hand lying!

---
---
Szymon Sokol <szymon@uci.agh.edu.pl> , 17.08.94, last modified 14.04.2005