Verses from "The Lord of the Rings" by J.R.R.Tolkien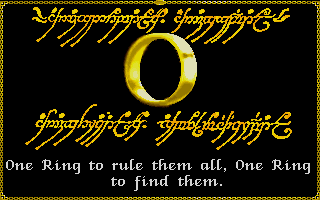 The picture above comes from the game "The Lord of The Rings" by Interplay.
Song to Goldberry

O slender as a willow-wand! O clearer than clear water!
O reed by the living pool! Fair River-daughter!
O spring-time and summer-time, and spring again after!
O wind on the waterfall, and the leaves' laughter!

---
---
Szymon Sokol <szymon@uci.agh.edu.pl> , 17.08.94, last modified 14.04.2005