Verses from "The Lord of the Rings" by J.R.R.Tolkien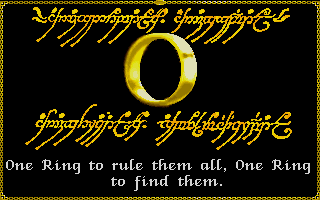 The picture above comes from the game "The Lord of The Rings" by Interplay.
Théoden's Battle Cry

Arise, arise, Riders of Theoden!
Fell deeds awake: fire and slaughter!
spear shall be shaken, shield be splintered,
a sword-day, a red day, ere the sun rises!
Ride now, ride now! Ride to Gondor!

---
---
Szymon Sokol <szymon@uci.agh.edu.pl> , 17.08.94, last modified 14.04.2005