Terry Blevins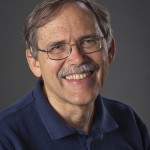 Terry led the development of DeltaV advanced control products and the development of the Fieldbus Foundation Function Block Specification. He is the US expert to the IEC SC65E WG7 function block committee, chairman of ISA SP104-EDDL committee and is the technical advisor to the United States Technical Advisory Group (USTAG) for the IEC65E subcommittee. Terry coauthored the book Wireless Control Foundation and the ISA bestselling books Advanced Control Unleashed and Control Loop Foundation. He has 54 patents and has written over 80 papers on process control system design and applications. Terry received a Master of Science in Electrical Engineering from Purdue University in 1973. He is a member of Control Magazine's Process Automation Hall of Fame and an ISA Fellow. Presently, Terry is a principal technologist in the applied research team at Emerson Process Management.
Plenary talk at EBCCSP:
"Industrial Advances in Wireless and Event Driven Control"
The introduction of wireless field devices into the process industry presents new technical challenges when these devices are used in closed loop control. This presentation will address how the traditional PID positional and velocity algorithms may be restructured as PIDPlus to use the slow, non-periodic measurement updates of a wireless transmitter. A combination of event triggered and periodic execution is used to address control of faster processes such as liquid and gas flow using wireless transmitters and wireless valves. Examples are used to demonstrate how this capability has been incorporated into commercial control systems. Information will be provided on the control performance achieved in field applications using wireless transmitters and/or wireless throttling valves. Future areas of event driven control in the process industry, in particular MPC control using wireless measurements, will be outlined as well.
---
Gianluca Zanetto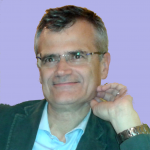 Degree in Electronic Engineering, specializing in process automation, from Politecnico of Milan on 1985. After gaining experiences in industrial companies as firmware and software engineer, Gianluca was co-founder of TeamWare in 1988, with the position of project manager for Power Quality and Metering Systems. He holds now the position of Chief of Energy Products Area. He has been involved in various joint research projects issued in Italy and abroad.
Plenary talk at EBCCSP:
"Event Driven Network Services for Smart Grids"
As the distributed generation is becoming more and more pervasive in the power grids, the needs of innovative control strategies become mandatory. This presentation will address how electric network services (ex. increasing the lines transfer capability, controlling the voltage level, compensating harmonics, etc.) can be implemented using a system consisting in a distributed active devices installed along the LV line and a control unit located in the LV/MV substation, using a combination of local control loops and event triggered information in order to minimize data traffic over communication line (PLC or wireless). A brief presentation of an active capacitor-less compensation device will be provided, along with a commercial example of an event-driven meter. A view toward possible future more complex grid control strategies based on event-driven approach (ex. demand/response, energy shifting) will be outlined.
---